Emily & Eric | El Chorro Wedding
In today's fast-paced, sometimes overwhelming world, it is easy to think that you have to be flashy and boisterous in order to be attention-grabbing, but Emily and Eric's beautiful wedding proved otherwise. All the details of their special day were the perfect pairing of both subtle and stunning at the same time (which is such a difficult balance to find, and they did it so perfectly). Emily's gorgeously muted bouquet of white and pink flowers was paired with her shimmering, glittery heels. The bridesmaids' neutral and beautiful champagne colored dresses were juxtaposed with the bride's incredible, flowing lace gown. Subtle. Stunning. Perfect.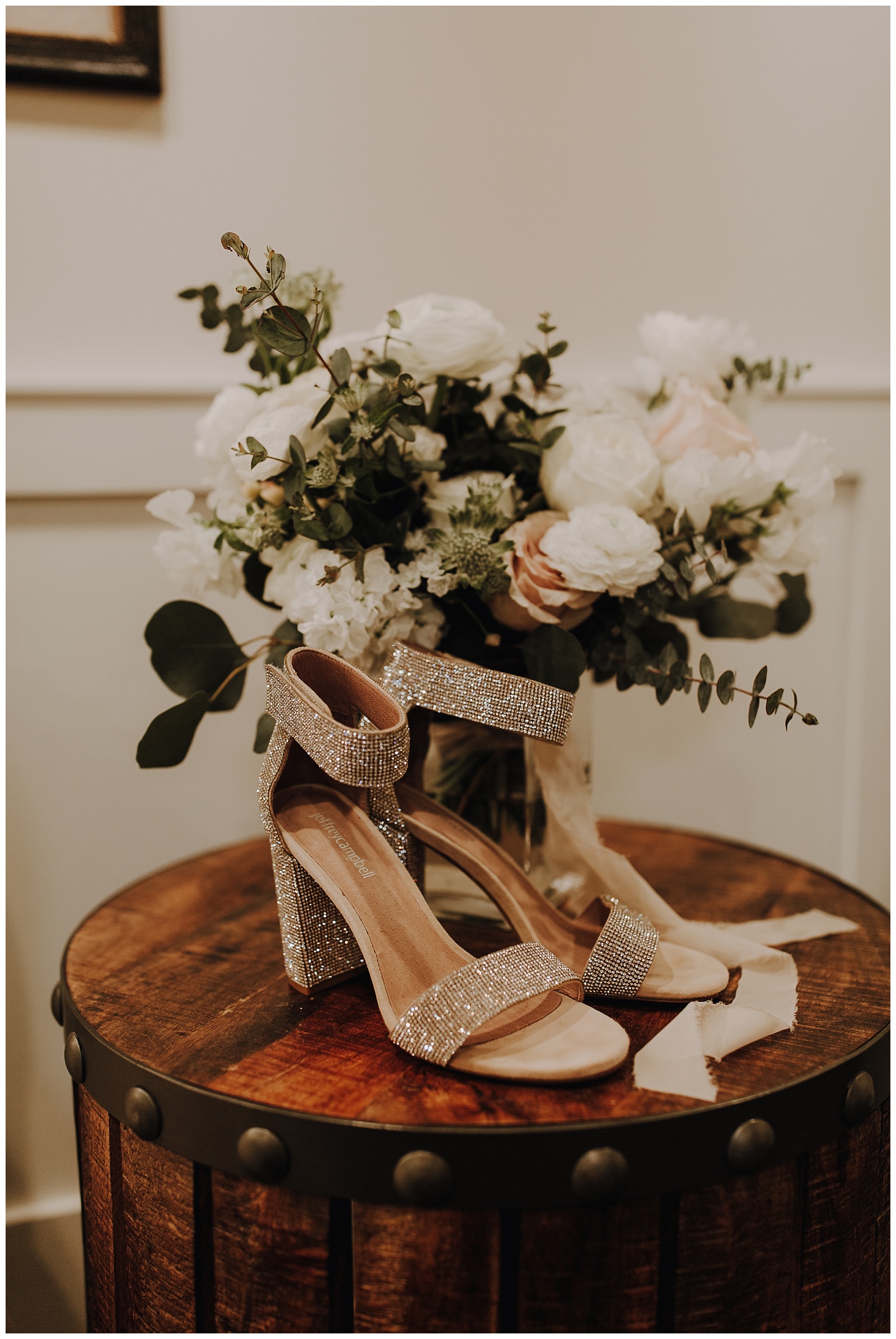 I'm really close with my dad, so watching a father's reaction as his daughter walks down the aisle is one of my favorite parts of a wedding. Emily decided to do a first look with her dad, and I just about melted. Seriously, how precious is that? Afterwards, she did a first look with Eric, and it was all I could do to keep tears from flowing. Capturing such an intimate moment with the two most important men in Emily's life, so full of love and joy, was such an incredible moment for me.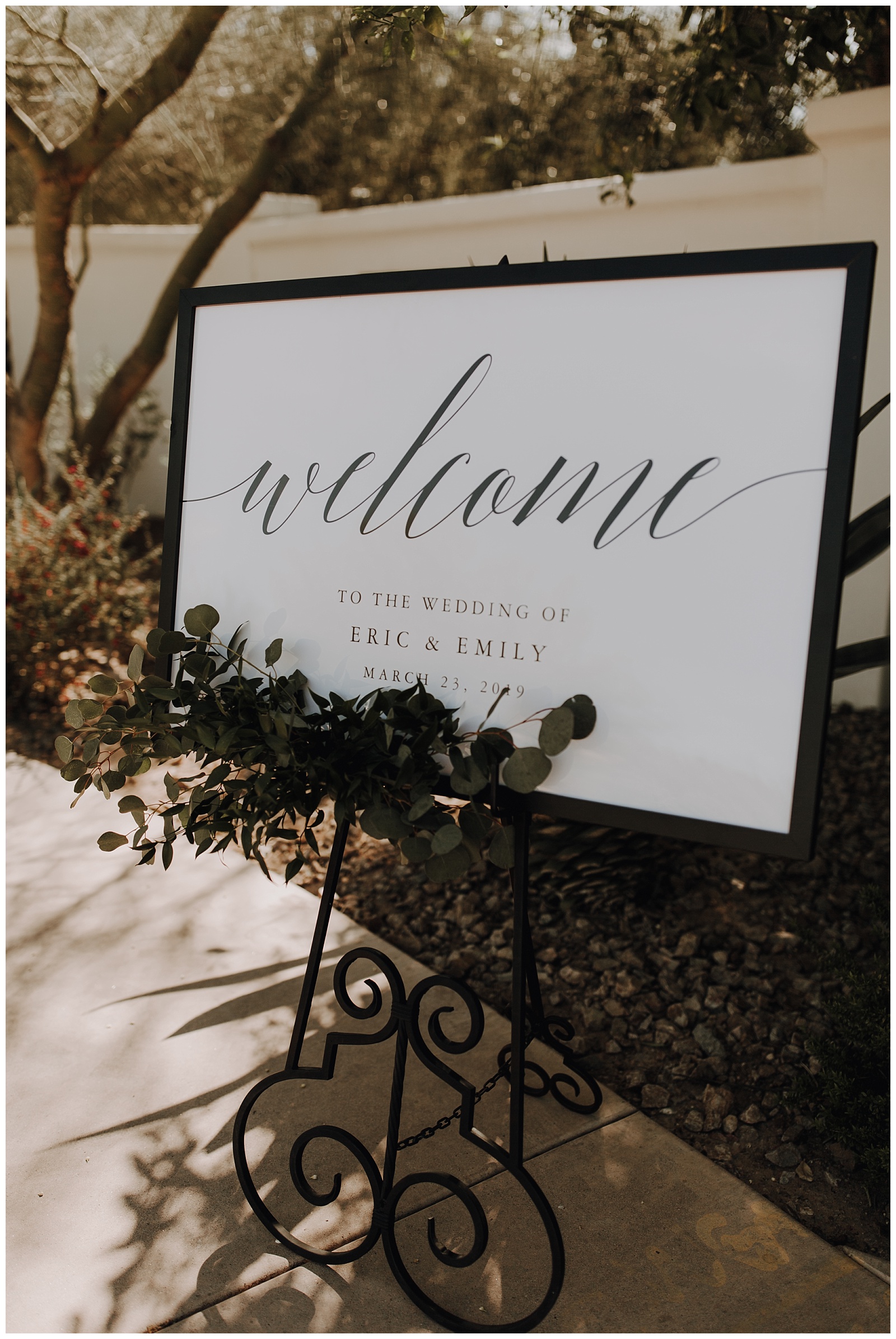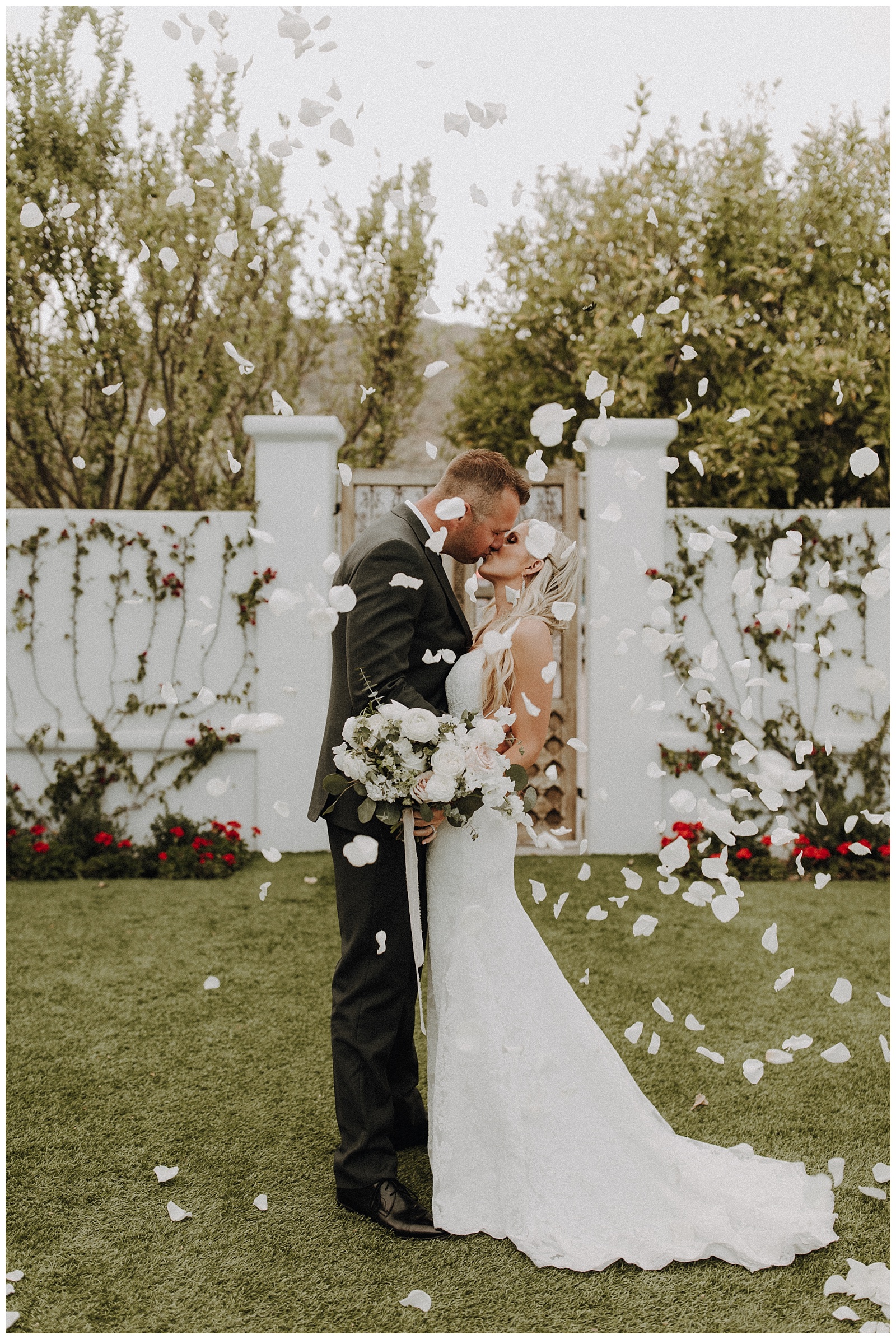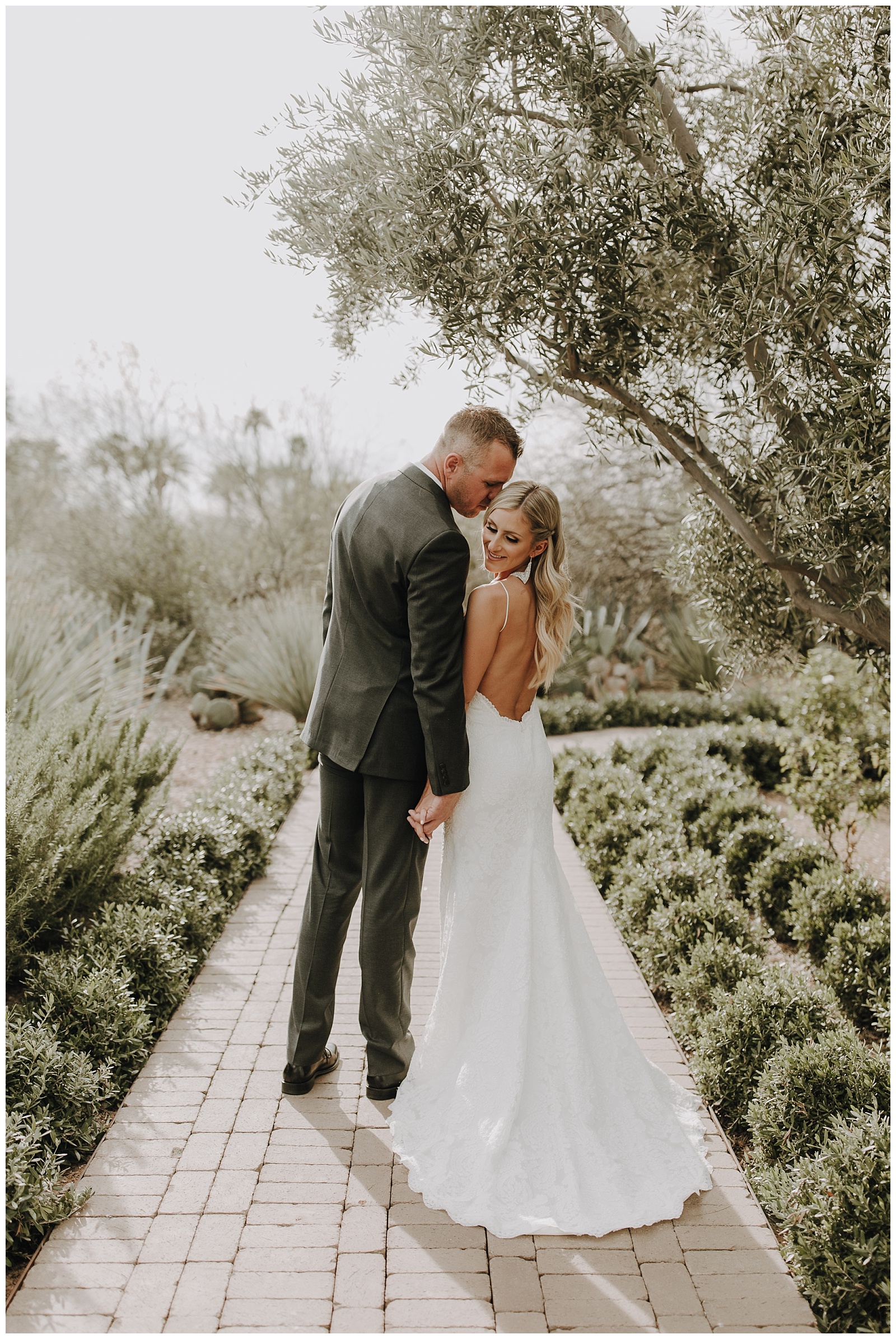 My absolute favorite moment was watching the serene string lights illuminating the night as the sun dipped slowly below the horizon...only to be interrupted by the rambunctious mariachi band (yes, you read that right) that surprised the couple during their grand entrance. I personally think mariachi bands should be required at every important event in someone's life. Think how much more fun your high school graduation would have been with these guys there!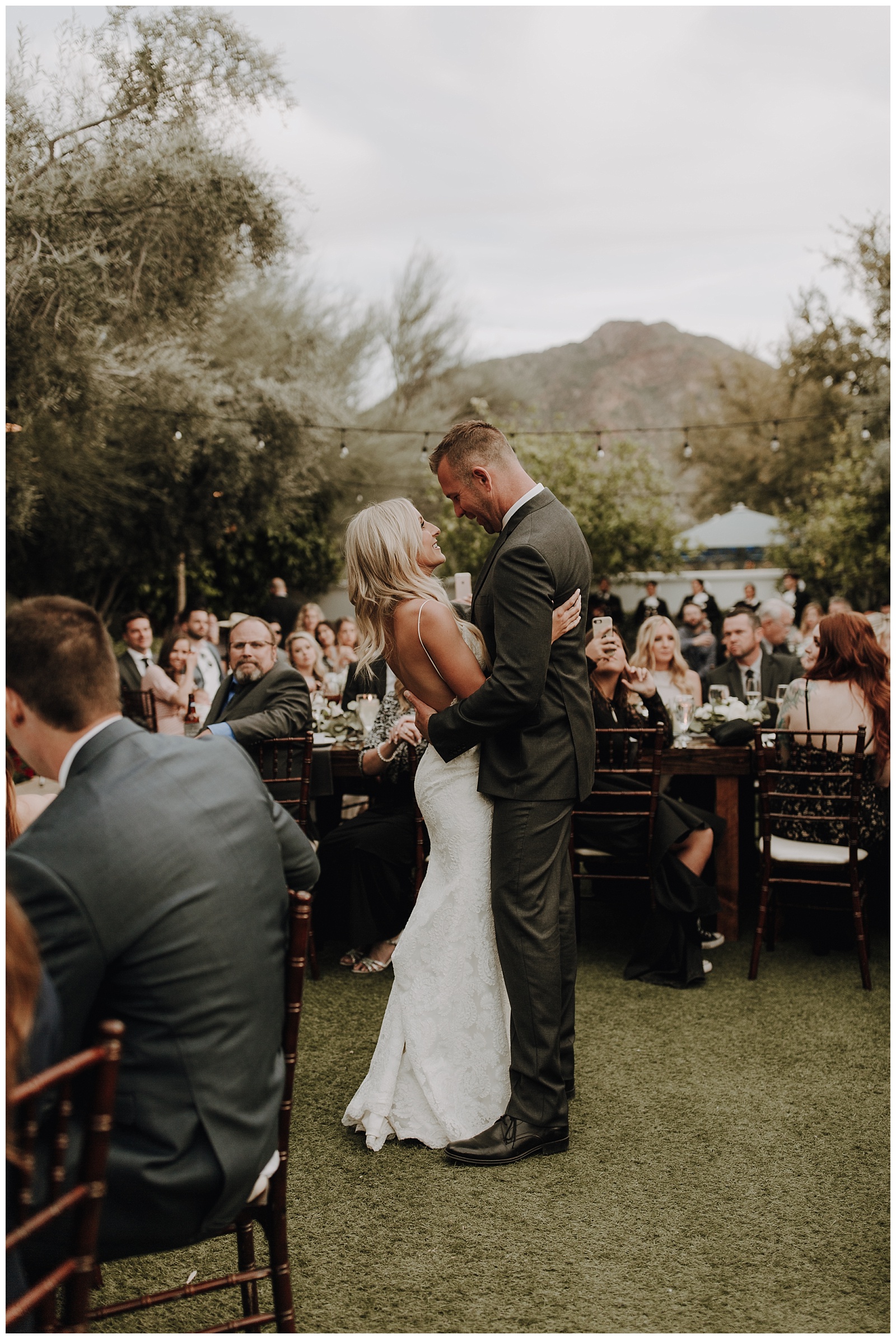 You guys, I don't think I can adequately express how stunning this wedding was. Every detail was so romantic, beautiful, and perfectly planned, but more than that, you could feel Emily and Eric's intimate and sweet love radiating all throughout the ceremony and reception. It was so evident that Emily and Eric care so deeply for one another and are also so loved by their friends, family, and community. What a perfect start to the next chapter of their lives. Thank you for letting me experience your special day, Emily and Eric! It was such an incredible honor and joy. Congratulations to Mr. and Mrs. Snell!
VENDOR TEAM:
Photographer: Carmela Joy Photography
Planner: A Day to Cherish Weddings
Venue: El Chorro
Florist: Array Design
Hair: Britney Wood
Makeup: Lizzy C
Cake: A Bakeshop
DJ: Got You Covered
Rentals: The Event Co.